So I've been noticing lately that I really like Jennifer Aniston movies, and that got me to thinking... I never really realized that I was much of a fan of hers. Of course, I knew I loved her as Rachel on Friends, but I never really took her seriously as an actress. Anyway, this thought process led me to create a countdown list of my favorite actresses, and another of my favorite actors. (I will include in parentheses what roles I enjoyed each actor/actress in most.) Disclaimer: I will admit that a handful of my favorite actors and actresses are not considered "serious" or are even well-respected, but I enjoy them nonetheless.

Actresses:

20. Zooey Deschanel (Summer Finn in 500 Days of Summer, Happy Lolly in Gigantic, Jovie in Elf)
19. Liv Tyler (Faye Dolan in That Thing You Do!, Kristin McKay in The Strangers)
18. Kathy Bates (Gertrude Stein in Midnight in Paris, Miss Hannigan in Annie remake, Molly Brown in Titanic, Annie Wilkes in Misery)
17. Anne Hathaway (Mia Thermopolis in The Princess Diaries, Andy Sachs in The Devil Wears Prada, Kym in Rachel Getting Married)


16. Jamie Lee Curtis (Shelly DeVoto-Sultenfuss in My Girl and My Girl 2)


15. Carol Burnett (Self in The Carol Burnett Show, Miss Hannigan in Annie)
14. Jodie Foster (Anna Leonowens in Anna and the King, Eleanor Arroway in Contact, Clarice Starling in Silence of the Lambs
13. Kathleen Turner (Jessica Rabbit-voice in Who Framed Roger Rabbit?, Mrs. Lisbon in The Virgin Suicides, Charles Bing in Friends)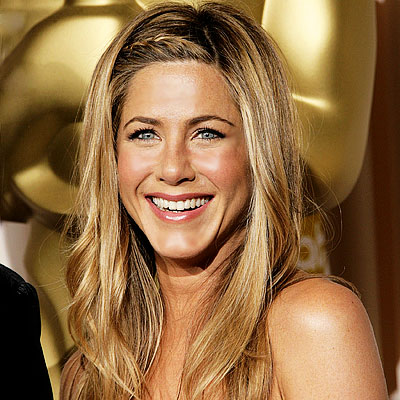 12. Jennifer Aniston (Rachel in Friends, Joanna in Office Space)
11. Rita Hayworth (Gilda in Gilda, Vera Simpson in Pal Joey)
10. Ingrid Bergman (Ivy Peterson in Dr. Jeckyll and Mr. Hyde, Ilsa Lund in Casablanca, Mrs. Frankweiler in From the Mixed-up Files of Mrs. Basil E. Frankweiler)
9. Cher (Alexandra Medford in The Witches of Eastwick, Loretta Castorini in Moonstruck, Mrs. Flax in Mermaids)
8. Susan Sarandon (Janet Weiss in The Rocky Horror Picture Show, Jane Spofford in The Witches of Eastwick, Louise Sawyer in Thelma & Louise, Jackie Harrison in Stepmom, Queen Narissa in Enchanted)
7. Audrey Hepburn (Sabrina Fairchild in Sabrina, Holly Golightly in Breakfast at Tiffany's, Eliza Dolittle in My Fair Lady)
6. Kate Winslet (Rose in Titanic, Iris Simpkins in The Holiday)
5. Annette Bening (Carolyn Burnham in American Beauty)
4. Lucille Ball (Lucy in I Love Lucy)
3. Meryl Streep (Donna in Mamma Mia!, Miranda Priestly in The Devil Wears Prada, Julia Child in Julie & Julia)
2. Julie Andrews (Mary Poppins in Mary Poppins, Maria in The Sound of Music, Queen Clarisse Renaldi in The Princess Diaries)
And finally, my very favorite actress...
1. Barbra Streisand (Dolly Levi in Hello, Dolly!, Fanny Brice in Funny Girl)
*Will post my top 20 actors later. :)